Clinically Powerful Points for Dynamic Treatment Results With Christine Chang
Dr. Christine Chang shares her most powerful acupuncture points used in her treatments for over 25 conditions commonly seen.
fa-graduation-cap

CPD Points: 2
Course Type: Recorded Seminar
fa-leaf

Approved by: AHPRA, AACMA, ATMS, ANTA, FCMA, NZASA, Acupuncture NZ, NCCAOM, Standard Certificate, IVAS
Course Notes: Notes are provided with this course.
fa-angle-double-right

Course Series: This is a single course.
Treatment protocols and specific points for diseases are found in many textbooks. However, these "textbook" protocols and prescriptions often lack relevant clinical details making their use seem somewhat experimental. In this course, Dr. Christine Chang will reveal the most powerful acupuncture points for over 25 conditions commonly seen in clinic. Based on her years of clinical practice and teaching experience, she will provide all the clinical details and nuances of these "Extra Special" points so that you can successfully and confidently apply them in your practice.
Learn specific clinically effective acupuncture points for common conditions.
Gain an understanding of how to approach and use these acupuncture points, including location, angulation, and depth.
Learn important differentiating qualities of various conditions that you the practitioner must understand so that you can treat each patient's conditions uniquely (ex. Types of insomnia and how to treat each type differently).
Review the basics: how do various TCM diagnoses appear (ex. Qi deficiency versus yang deficiency) and how to treat patients based off of these diagnoses instead of treating patients from a Western medical diagnosis.
0 hrs - 30 minHeadaches, Stiff neck, Bell's Palsy and Meniere' Syndrome - Acupuncture point protocols are covered.
30 min - 1 hrsKnee pain, Ankle pain, Heel pain - Acupuncture point protocols are explored.
1 hrs - 1.5 hrsLow back pain, Internal disease, Heart conditions - Acupuncture point protocols are covered.Insomnia, Hysteria, Constipation, Vision conditions - Acupuncture point protocols and nutritional suggestions are illustrated.
1.5 hrs - 2 hrsLiver conditions, Urinary conditions, Thyroid conditions - Acupuncture point protocols are covered.Recorded questions and answers, and case studies.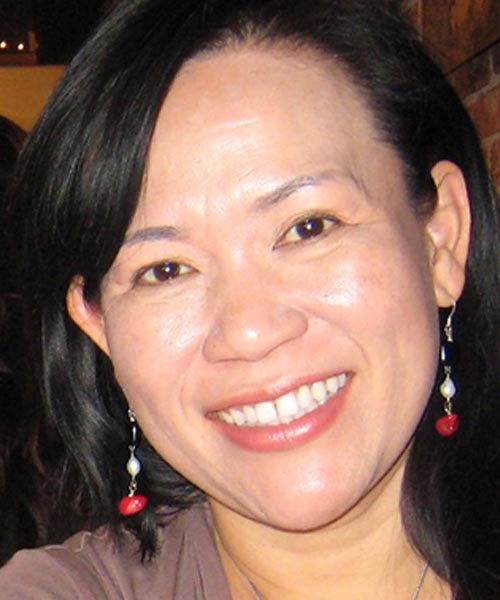 Christine Chang
Dr. Christine Chang, DAOM, specializes in herbal formulas and Chinese nutrition, and brings this expertise to her private practice as well as serving as a faculty member at Emperor's College of Traditional Oriental Medicine. She is also the interpreter for the lectures of Dr. Wei Chieh Young.
Accessing Your CourseAfter checking out, your email address will be sent to Net of Knowledge securely and you will gain instant access to your course. If you do not have a Net of Knowledge account yet, one will be created for you automatically and you will receive an email with a link to set up your password. Log in to your account at netofknowledge.com and start learning!
Unlimited Access & CEUSYou will have unlimited access to this course for as long as it is on Net of Knowledge, so that you can keep reviewing and learning from it over the years.CEU requirements must be completed within 1 year from the purchase. During this time, you must view the training and complete any required documents to get your certificate. You must also print and save your certificate for your own records.
Cancellation PolicyPlease note we do not offer refunds for our recorded online courses/webinars.
NoteThis recording is available in an online format only; you will not receive a DVD or physical copy of the recording – it is only available to watch as a course to watch on the internet through your online account.
An excellent presenter - very clear and to the point as well as engaging. I would love to see a live seminar by Christine.Elise B.New Zealand

I enjoyed this course very much.Wendy C.Canada