In the Clinic Series With Neil Gumenick
In this 5-part series, step into the clinic with Neil Gumenick as he presents treatment protocols for patient cases from start to finish. In these 1.5 hour courses, Neil will present video cases and discusses specific diagnosis and treatment plans.
fa-graduation-cap

CPD Points: 7.5
Course Type: Recorded Webinar
fa-leaf

Approved by: AHPRA, AACMA, ATMS, ANTA, FCMA, NZASA, Acupuncture NZ, IVAS, Standard Certificate, NCCAOM
Course Notes: Notes are provided with this course.
fa-angle-double-right

Course Series: This is a series of courses.
This recorded webinar series is the next best thing to spending time in the clinic with Professor Neil Gumenick. Videos of actual patients are presented prior to treatment. Next, Neil discusses his diagnostic findings: Causative Factor, physical, mental, and/or spiritual level of the disease; pulse diagnosis, and point selection, including explanations of the choice of points in the context of the Law of Five Elements; the pulse findings, the spiritual connotations of the points, the action performed on each point, and the rationale for the precise order is discussed. Post treatment videos follow, after which, Neil analyzes the changes in the patient, particularly from the viewpoint of the vocal sound and emotion. Neil will then share the post treatment pulse findings, and strategize the next several treatments, with full explanations of each point chosen.  Different videos, patients, diagnoses, and treatment plans are presented in each session, offering a wide range of case studies, diagnoses, and strategies to be discussed and analyzed.  Notes for download are provided.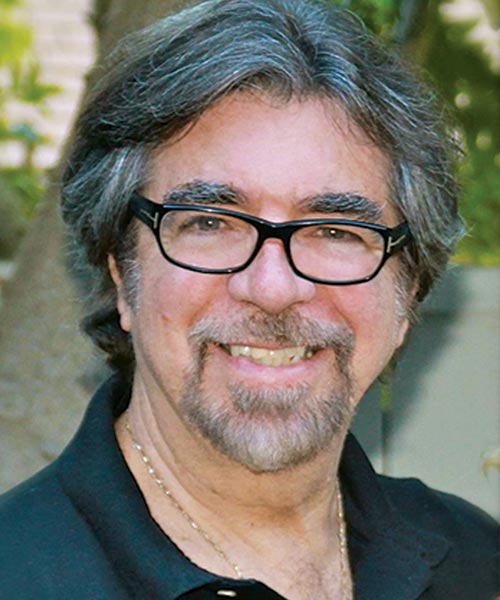 Neil Gumenick
In practice for over 30 years, Professor Neil R. Gumenick, M.Ac. (UK), C.T. (Adv.), L.Ac., Dipl.Ac. (NCCAOM), is the Founder, Director, and Chief Instructor of The Institute of Classical Five-Element Acupuncture Inc. An author in numerous puclications, Neil has taught at various institutions including Emperor's College and SAMRA University and lectures internationally as well.
Accessing Your SeriesAfter checking out, your email address will be sent to Net of Knowledge securely and you will gain instant access to your series. If you do not have a Net of Knowledge account yet, one will be created for you automatically and you will receive an email with a link to set up your password. Log in to your account at netofknowledge.com and start learning!
Unlimited Access and CEUsYou will have unlimited access to this series for as long as it is on Net of Knowledge, so that you can keep reviewing and learning from it over the years.CEU requirements must be completed within 1 year from the purchase. During this time, you must view the training and complete any required documents to get your certificate. You must also print and save your certificate for your own records.
Cancellation PolicyPlease note we do not offer refunds for our recorded online courses/webinars.
NoteThese recordings are available in an online format only; you will not receive a DVD or physical copy of the recording – they are only available to watch on the internet through your online account.
Neil is a fantastic teacher: clear, well prepared, and passionately dedicated to this system of medicineLeonard K.United States

I attended a 5 Element school and this helped to deepen what I learned. It was wonderful to be able to be present in the treatment room. I also liked how Neil explained his point selection. I will be taking more of his classes! I've gained confidence in my ability as a 5 Element practitioner.Kathryn T.United States

Neil Gumenick brings the Five Element practice to life, showing without a doubt the efficacy of this compassionate and deeply healing technique. He communicates clearly and gets to the heart of the matter by bringing us into his practice with his patients. The notes are succinct and complete. Neil's experience in the Five Elements practice is very much in evidence in this webinar, along with his wisdom and caring approach to his patients.Mary L.Canada

Neil Gumenick speaks my language. He gives you the visuals necessary to remember easily what he has imparted and I can remember it in a deep level. I always think that it would be nice just to plug yourself into these kinds of teachers and download their years of experience and knowledge. Neil freely lets you access this and gives so much of his wisdom and caring to help patients, his and mine and others Thank you!Kathy K.Canada

Neil is always terrific. In my clinic, the patients tend to tell me their life's problems which are the key to helping them heal. Neil helped me to use the points in a new way for specific emotional traumas. I will use this a lot.Kathy K.Canada