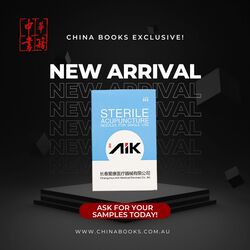 LIVE EVENT with Matt Callison
In this 3 day workshop, we will discuss anatomical regions that predispose spinal and peripheral nerves toward compression. Often from a narrowed tunnel or due to a thickening of an overlying myofascial structure, nerve compression can decrease the nerve's potential to nourish the innervated tissue.
Contact us on 03 9663 8822 or info@chinabooks.com.au to register OR go to event page for more information. Read more >>
NEW BOOK: Essential Pulse Diagnosis in Chinese Medicine:
This clear, didactic manual provides detailed yet user-friendly instructions for a pulse diagnosis method. Jamie Hamilton draws on pulse methods and techniques found primarily in the 3rd century classic of Chinese medicine, Mai Jing, that have often been overlooked in later centuries.
He uses his teaching background to reassess these methods and breaks down incredibly complex concepts into simpler forms to enable learning and immediate application into practice. The method has been honed into six simple steps, each accompanied by detailed case studies to further aid clarity.